Commercial Garage Doors
---
Since 1998, the commercial garage door experts at Parker Garage Doors have been dedicated to designing and installing quality commercial door products. Our high end garage doors have been proven time and time again to provide the dependability our commercial clients require. Our team wants to learn about your unique garage door needs and how we can fulfill them for you. We have the experience and the expertise necessary so that you can feel confident in your purchase or repair decision. We're completely committed to quality—now andand in the future. With our expert help, you'll be able to determine which commercial door will meet your needs both now and in the future. We have several styles of new commercial doors to choose from. So please contact us and allow us to assist you through the process.
Commercial Garage Door Repair
If you already have a door installed and need expert assistance with maintenance and/or repairs, our trained technicians have the experience to diagnose and repair just about any garage door problem. Since you need your commercial door working to operate and protect your business, we even offer 24/7 commercial door repair services. Should you find yourself in an emergency, we answer our phones around the clock. We've seen it all and we're here to help.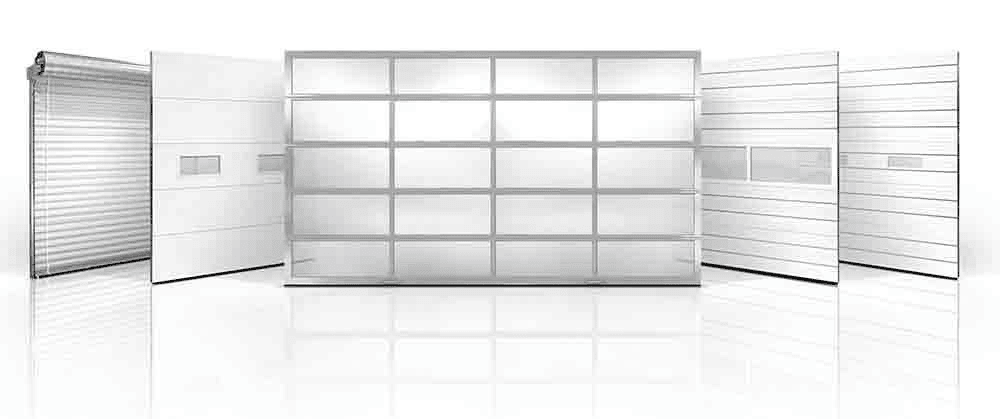 Need A Commercial Door Estimate?
Call Now & Save $20 Off Any Service or Repair!
24 Hour Emergency Service
Same Day Service Available
Family Owned & Operated
Licensed, Bonded & Insured
Factory Trained Technicians
Quality Replacement Parts
Commercial Garage Door Experts Since 1998
Rusty Parker, owner of Parker Garage Doors, is committed to quality and it shows. If you are in the market for a new garage door for your commercial space, please give us a call. We have several door styles, sizes and options to choose from, including roll up doors, glass garage doors, fire doors and more. Let our team of trained technicians handle the project from start to finish, from helping you choose the right commercial door, to finding the right garage door opener and installation of all of the above. Don't want to wait for an estimate? Call now to get an estimate over the phone (602) 870-9848. Don't hesitate to call, our staff is available 24 hours a day to handle any emergency garage door services.
Looking To Purchase A Commercial Garage Door?
Parker Garage Doors offers a range of solutions for your business, including: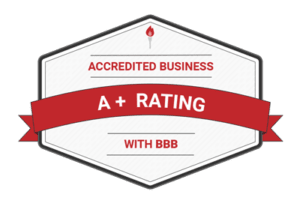 Commercial Garage Door Sales
Garage Door Installation
Maintenance & Repairs for all types of doors
We sell and service just about any kind of commercial garage door, including but not limited to:  roll up steel doors, aluminum doors, sectional doors, metal doors, fire rated doors, aircraft hangar doors, glass doors, custom commercial garage doors, and more.
We have the expertise, highly trained technicians, fully stocked service trucks, and quality craftsmanship to take care of all of your commercial needs at a price you can afford. Parker Garage Doors also prides itself on educating our customers about which products and services will provide them with the best outcome year after year. Our trained staff would be more than happy to answer any questions you may have.
We are truly experts in our field, which enables us to offer our clients guidance that pertains to their unique business and usage scenario. Whether you're looking for a door that offers the most security, one with unique functionality, or a door that meets governmental safety standards, we have the answers—and the style of door.
We Offer Valley Wide Services!
Commercial Metal Doors
Our commercial metal doors have been designed for both standard and heavy duty operations. Strong, secure, and durable, metal garage doors are manufactured with heavy-duty materials to provide the optimum in security, longevity, and function. With materials like 14 to 20 gauge steel with polystyrene or polyurethane cores, these doors provide added security and reliability.
As most business owners know, how you present yourself is important—and these doors look great. While functionality and quality are our primary focus for all of our products, our hollow metal doors will also meet your aesthetic needs to display your professionalism. Fully customizable per your unique specifications, we offer the best design and hardware options for your business.
Commercial Rolling Steel Doors
Need a commercial garage door that's strong? How about super-durable and secure?
Our commercial rolling steel doors have these attributes and more. Engineered for versatility as well as ease of operation, our doors are as dependable and functional as they come. Ideal for situations where headroom is limited, our customizable commercial rolling steel doors fit openings up to 1500 square feet. Available in a wide array of options that are sure to satisfy all of your operational needs, these doors are a great investment for businesses seeking both security and long-term operation.
Commercial Pass Through Doors
Is your space limited? Our large selection of commercial pass through doors are ideal smaller spaces that still require the functionality and security of a commercial garage door.
Commercial pass through doors can be installed in spaces that don't allow for the installation of a standard entry door, and offer additional reliability, durability, and security. Shaped from an aluminum frame, these doors offer added strength and a long operational life. These kinds of commercial doors are often installed in side offices or other entry points to offer additional convenience. Additionally, these doors offer a great way to conserve energy by reducing the need to access the building via the entire garage door—also helping to extend the lifespan of the primary garage door since its daily wear and tear will be minimalized.
Commercial Storefront Doors
Commercial storefront doors are arguably one of the most important installations for a business of this type. They must offer security and function and look good to your customers. That's why we offer totally customizable storefront doors.
Our commercial storefront doors are both economical and versatile one in terms of function, durability, and design. These center glazed systems feature high quality materials and excellent long term performance.
One of the primary benefits of commercial storefront doors are that they can accommodate virtually any opening, whether single pane or double. Our customizable, beautiful storefront doors will create a lasting positive impression in the minds of your customers.
Commercial Fire-Rated Doors
Fire safety standards are demanding. Thanks to our years of experience, we know how to help you navigate company or state regulations and select a fire-rated commercial door that is both compliant and effective.
We offer a large selection of commercial fire-rated doors to meet the most rigorous fire safety standards—without compromising on your operational requirements. Designed to automatically close in the event of a fire or other alarmed event these doors are ideal for any commercial, industrial, institutional and/or retail application.