Leave Us A Review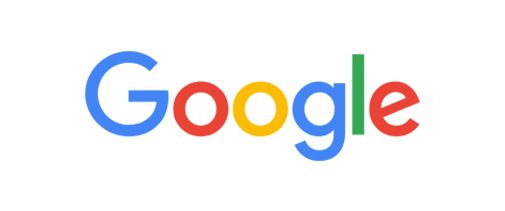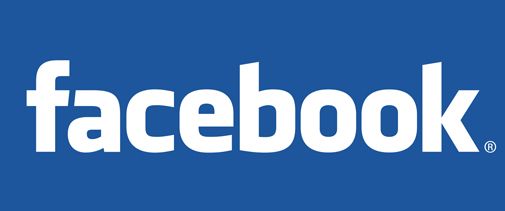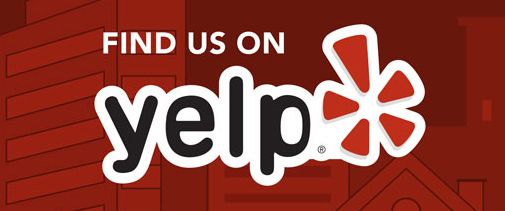 AWESOME ... Mo was dispatched to fix our jammed roll up door. Got here quickly, fixed it straight away. Super easy to work with. Our go to provider from now...

Yesterday, the springs of my RV Garage Door Sprung and no longer working, I called a few places one up front even said they don't do RV Garages, and...

Parker Garage and Doors are phenomenal. We woke today to a busted spring on our garage door and could not get our cars out to go to work.I called Parker...

Mo was great. He was good with my husband who has dementia. He was friendly and efficient, cleaned up everything. I would call them again for garage...

I would highly recommend this company for their excellent work, fair prices and arriving within their scheduled time slot. Our technician, Dylan, is a hard...

Parker offered a next-day response from a technician to replace my broken torsion spring. Charles, the technician, was awesome - super competent, friendly...

The motor on our garage door went out. They were very honest and reliable. Could not recommend more!

Our garage door coil broke out of nowhere. I found Parker Garage Doors & More when I searched "Garage door repair" in my Maps app. They had me on the...

Same day service, prices are very fair. Josh was the service technician, nice guy. Request Josh if possible.

Just wanted to give a huge shout out to these guys great customer service all the way around even threw their crazy busy schedule managed to keep my...

We had an Opps and door ran into... Kirk came out asap. We were given and estimate. replacement door ordered. Received call to set up install when...

Patricia C.
16:43 05 Jan 22
Magnificent response time and arrived on time. Very knowledgeable and probably could have done it blindfolded. He even fixed our remotes and answered all...

When I first called, the lady on the phone is very helpful and knowledgeable. She was able to get a technician out to my house the same day, my door was off...

Kirk replaced and installed a new garage door opener. He did a fantastic job and quite fast. I was tired of lifting the garage door to open it. I thank...

I was looking for a soluiton to separate my 2 car garage from the RV garage so retners/guests could still use the 2 car while the RV garage was closed and...

We could not be more pleased with Parker Garage! My husband and I are from a little town called Parker, Az and that is why we called this company since...

Extremely pleased with Parker garage door co! They were on time they worked quickly and efficiently and the price they quoted me on the phone was exactly...

Great company to do business with. Very efficient, very friendly - Charles came out and he is super nice. Highly recommend this company. They are fair...

Was referred to Parker Garage Doors by a Cave Creek neighbor as the motor in my 20+ year old Genie finally gave out. Everything was super seamless - from...

Nick was out to do a tune-up on our two garage doors. He was courteous and did a great job! He explained the work he was doing and corrected a couple...

Libbie Lansford
10:18 29 Nov 19
I would highly recommend Parker Garage Doors & More. Charles is a very nice person that is willing to work with you. Every one that I dealt with was very professional and extremely nice. The job was done quickly and when I called with a concern it was addressed promptly and with no hassles. It truly was a pleasure doing business with him and his staff.

Madison Fowler
03:34 25 Nov 19
I would definitely recommend Parker Garage Doors & More. Their technicians came and repaired my garage door the same day I called them.Their charges were reasonable and they were friendly and knowledgeable. Very impressed with the entire process and would definitely recommend them.

Kelly Rice
12:42 23 Nov 19
Parker Garage Doors & More come for a few repairs to our garage door. They were prompt, professional and thorough. They took care of our issues, including new openers which were desperately needed. They are priced right and we highly recommend them and their approach to customer service.

Christy W.
11:37 08 Nov 19
Fantastic service by all! Our new doors are amazing and Charles had a huge install and did it with great success! Lots of compliments from neighbors and...

Arthur Jenkins
15:29 29 Oct 19
I had a great experience with Charles today. He knew exactly what to do to repair my garage door. He was polished, competentand had excellent ability about my options. He also gave me advice on replacement doors. I highly recommend Parker Garage Doors & More!!

Tiffany Caley
20:51 26 Oct 19
We called last on a Friday night and they answered right away! We also were scheduled for the next morning for our repair. Technician was incredibly nice and speedy quick. Would recommend them to anyone needing garage door assistance!-The Caley's

Lawrence Mason
12:16 18 Oct 19
Charles from Parker Garage Doors & More was excellent. He arrived much earlier than he had promised over the phone. He was able to realize the problem with my garage door and quickly resolved it. It was lack of lubrication of the garage door that had caused it not to open easily. I'll highly recommend.

Jason Rivera
11:05 18 Oct 19
Our garage doors wouldn't close and eventually broke down,so we called Parker Garage Doors & More who were pleasant and professional.The technician was outstanding and finished the job in half the time estimated time. The whole experience was great.Will highly recommend.

Keith Barrett
20:36 16 Oct 19
Charles was very fast to respond and very pleasant to work with. He came out and reviewed the issue with my garage door opener and did not charge me for the diagnosis. I would highly recommend him.

Scott Mills
01:32 01 Oct 19
Went to take the trash out on a Sunday afternoon to find one of the springs on my garage door in 2 pieces with 2 cars stuck in the garage. One phone call and 2 hours later all was fixed and it was as if never happened. Can't thank Mo enough for the prompt and courteous service on a Sunday evening. With the cars stuck in the garage dealing with it on Monday morning was not a good option. Recommend them to anyone needing garage door service in a pinch or anytime.

Approved these guy's work. Easy booking, high-ranking service, realistic price, and well controlled operation. Nick arrived in a prompt manner. Through my experience he was able to point out other challenges that needed to be handled to make the door operate impeccably. Did as elaborated and we were thrilled with the outcome!!

Parker Garage Doors was reliable and professional. Two of my wheels had popped off and Charles was there within the hour! I received all new nylon door...

Patrick Hogan
00:13 08 Aug 19
Great experience. Called them on a Sunday they came to the house in about 1.5 hours and fixed everything quickly.

Garin Janssen
07:09 06 Aug 19
We just bought out first home and the garage door was a complete wreck. The whole thing needed to be replaced. Rusty came by and quoted us a great deal. Less than week later Nick came out and installed our new garage door. Both Rusty and Nick were extremely professional and friendly. Best experience I've had in a very long time...Thanks guys!!! 👍👍👍

Andrea Richards
11:16 03 Aug 19
Nick is very impressive to deal with, extremely professional, very detail oriented and does an amazing job. I would highly recommend him to anybody who is in need of garage doors or openers related services.

Zoe Ann W.
21:02 29 Jun 19
I can't say enough good things about this company. They go above and beyond to help you in any way they can, including phone calls and texts on a Saturday...

Great job. Very happy about the new garage door. The Nick was friendly and professional, and answered all my question (lots of them). They are an amazing...

Nick was awesome! I called this morning because my garage door spring broke they scheduled me for same day without charging me crazy prices. It was way more affordable than other companies I was talking with. Nick made the experience quick and painless fixed the spring within 30 minutes. I will be recommending them to others.

Nick was awesome! I called this morning because my garage door spring broke they scheduled me for same day without charging me crazy prices. It was way more affordable than other companies I was talking with. Nick made the experience quick and painless fixed the spring within 30 minutes. I will be recommending them to others.

Charles installed my new Genie opener today. ABSOLUTE pro. Knew exactly what he was doing. Had the new opener installed in under an hour and working perfectly. Took the time to answer any questions I had and encouraged me to call if I had any future concerns about how the opener was working. I would not hesitate recommending Parker Garage Doors and Charles to anyone needing garage door replacement or repair.

Great job, Parker Garage! We are extremely happy with the job well done. The young man named Nick, was professional and efficient. Thank you Parker Garage...

Scott Hertzing
13:02 06 Dec 18
Was needing a quote to have an automatic opener installed on my large RV gate. Rusty responded quickly and their price was fair. The installer did a great job and even had to retrofit some bracing on the gate. After 3 weeks I had an issue with the gate not closing and after calling their helpful office staff the tech came out the same day and had to make a minor adjustment. All this service with a smile. Rusty and his team are awesome!

shayne williams
18:10 28 Nov 18
I highly recommend Parker Garage Doors. Rusty quoted us a great price and everything went as planned. Installer was clean, professional and knew exactly what he was doing! We are very pleased we chose Parker Garage Doors

One of my garage door springs broke and I contacted the company that put it in. They came FOUR HOURS LATE and wanted a ridiculous amount to replace the two...

Rob Hayton
22:06 19 Oct 18
Parker Garage Doors were awesome to deal with from the friendly customer service rep that set up the next day appointment to the technician Nick that came out on time and called before he came!!! He had the door repaired in under an hour and was able to explain what repairs were needed and had the parts on his company truck to facilitate the replacement of warm out parts. I would highly recommend Parker Garage Doors for any repair or replacement! It is difficult to find a company these days with this level of customer service, followed up by knowledgeable service technicians that actually care about their job and the customer! Well done!! I will refer your company as often as I can!-Rob Hayton

The true test of a company's character is what they do when you have a disagreement. Do they value your business? Do they want you back as a...