Parker Garage Doors offers a wide range and selection of garage doors for both residential and commercial customers. Let us help find the door that is right for you! If you are looking for a high-quality garage door and professional installation, contact us today for more information.
There are several garage door styles and materials to choose from. Doors come in anything from steel to custom wood. Your choices are vast, from panel styles, to the actual garage door frame. Do you want to include windows on your garage, and what material should you go with, wood, fiberglass, metal….?
Parker Garage Doors works with several quality brands and the industry's top garage door manufacturers. We can even assist you with a custom garage door design, installing new garage door openers and repairs. If you have any questions or want to learn more about the right options for your budget and property needs, give our experts a call.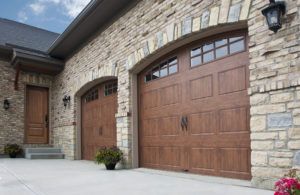 Featured Garage Doors:
Amarr
Steel Garage Doors
Composite Garage Doors
Wood Garage Doors
GeniePro
Custom Wood
Homeplace Series™
Quiet Glide Series
Duracraft™ Doors
Energycraft™ Series
Hollow Metal Doors
Rolling Steel Doors
Pass through Doors
Load Docking Doors
Sectional Doors
& Much More!