Most garage doors – yours' included – are comprised of multiple parts that interact with one another to give it the lifting power it needs. Many parts such as its pulleys, cables, and springs are under an immense amount of tension. This tension makes it possible for them to do their job; however; this can also lead to making them responsible for the noise emanating from your door.
We Offer Valley Wide Services!
Call 602-870-9848 for Noisy Garage Door Repair Estimate Today
Most of the time, a noisy door is the direct result of worn rollers, loose hardware, parts desperately in need of lubrication or the opener itself. But, knowing the precise reason why your garage door is making noise can be quite difficult to decipher, unless you know how to properly inspect for the problem. Which we're pros at doing!
That's why at Parker, we offer a comprehensive inspection with every garage door repair we perform, including with our silencer services. This inspection includes: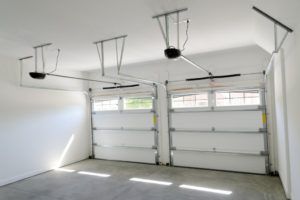 Inspecting your tracks alignment.
Balancing tests to ensure proper alignment.
An inspection of its 300+ parts.
An inspection of you doors' opener
Parker Stops Noisy Garage Doors
Are you tired of being woken up when someone opens your garage door in the middle of the night? Do you want to put a stop to your neighbors' complaining about the noise? Then we at PGD have the solution for you!
How Do We Fix the Garage Door?
After inspecting your garage door in its entirety, our professional technicians will clearly explain what wrong, what it'll take to fix it, and provide you with a no-commitment written estimate. We are committed to keeping our repair costs straightforward and affordable.
As long as the door itself is opening and closing properly, silencing the noise is a relatively easy fix. Silencing noisy doors commonly involves tightening and lubricating the door itself. If replacement of its hinges or rollers needs to be performed, you're in luck, because we carry most of these on our service trucks.
Contact Us in Phoenix Today
If you would like more information on this, or on any of the other repair services we offer, please feel free to give us a call anytime at (602) 870-9848. We look forward to servicing all of your garage door related needs. Best of all, we're available 24 hours a day, 7 days a week.