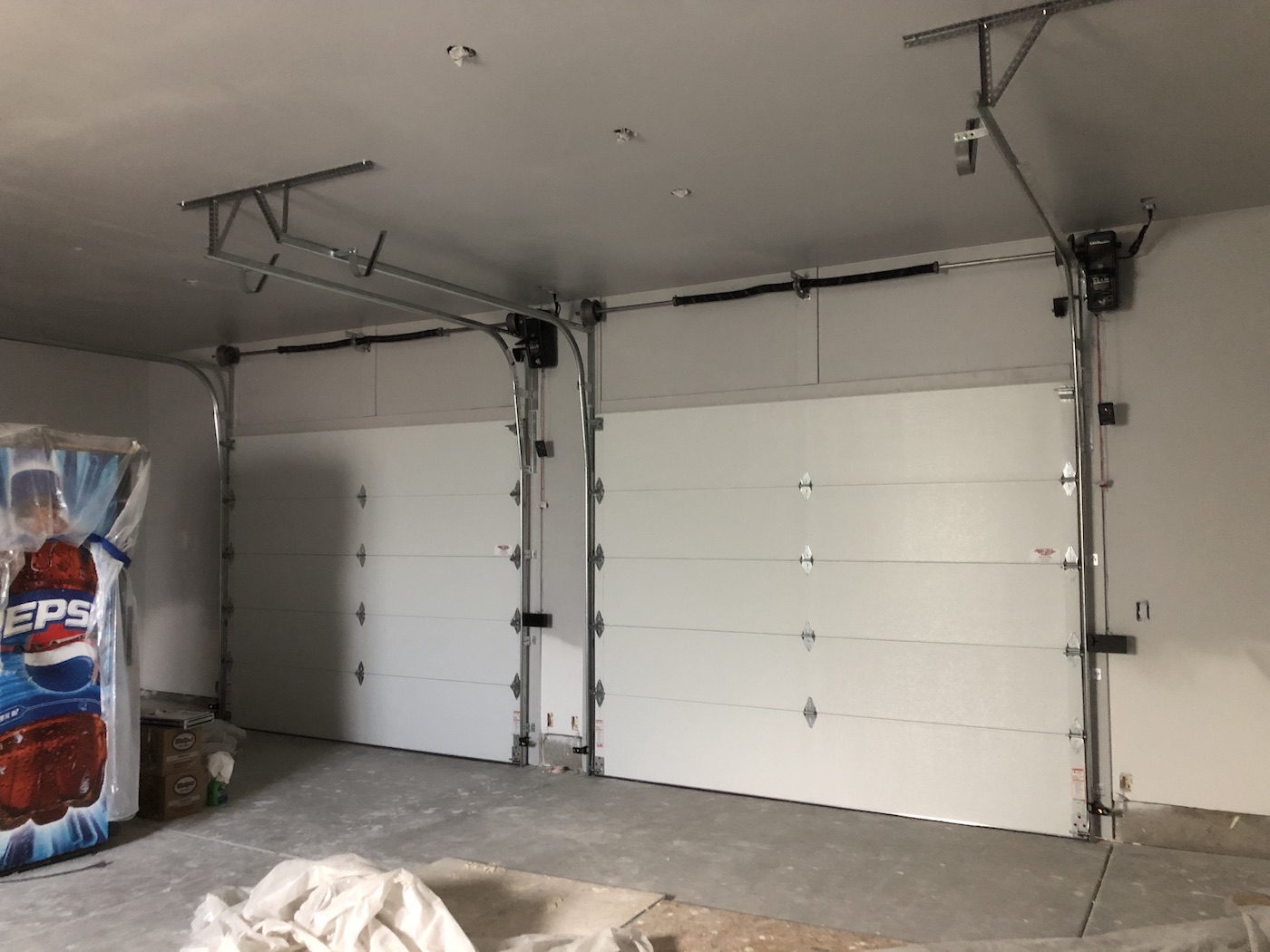 When it comes to your garage door there are many moving & working parts that all play a big role in the opening and closing of the door both safely & efficiently. That being said when one of these parts is in need of repair or replacement, your garage door usually does not work properly or efficiently and can also pose a big safety risk. One of the most frequent garage door issues that will definitely hinder the use of your door & cause possible safety hazards, is broken springs.
There are two different main types of garage door springs. Both types of springs play a significant and big role in the overall motion of your garage door. And because both of these types of springs are big and hold a lot of force & tension they are also quite dangerous to try to replace or repair yourself. But before we get too far ahead of ourselves let's first discuss the two different types of garage door springs.
Extension Springs
Your garage door extension springs are found running parallel to the garage door track. They are long & skinny and extend/ stretch whenever the garage door is opened or closed. With this action the springs store energy to help with the movement of your door. Extension springs come in a variety of different spring options such as, open-looped, double-looped, and clipped end extension springs. While there are many different sets of instructions & videos available showing how to replace or repair these springs on your own, there are a few important things to keep in mind. You need to be careful of falling garage doors, cuts from rusted metal on the spring or garage door track, and activated garage door openers during the repair process. Because of these hazards, it is always best to seek the help of a garage door spring repair expert.
Torsion Springs
You may have anywhere from 1 to 4 torsion springs incorporated with your garage door depending on the strength, weight, and size of your door. These springs can usually be found on the metal shaft directly above the door opening. On either side of the metal shaft are aluminum drums. The springs are wound around the drums to a certain torsion setting. These springs come in a variety of different options including, standard torsion springs, early set torsion springs, steel rolling door torsion springs, and torque master torsion springs. These springs are the most dangerous of the two springs to try to repair or replace yourself and definitely should be handled by a professional. Not only do you run the risk of activating the garage door opener, or a falling garage door, changing these springs on your own exposes you to serious safety risks. Because of the amount of tension these springs hold they often break which results in a flying spring or metal.
The most common residential garage door spring problems usually include any of the different extension springs and standard or early set torsion springs. The steel rolling door torsion springs and torque master torsion springs are most common in commercial or industrial doors. The springs on commercial or industrial doors absolutely should be repaired or replaced by a professional garage door repair technician.